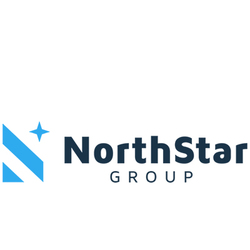 NorthStar Group
Sales Representative
Sorry, this job has expired.
Overland Park, KS
Our busiest season is just starting!
Would you like to be our next RockStar? 
Willingness and personal drive to succeed
Learn how to make $50-100K annually.
BY THE END OF THE YEAR, MAKE $50 to 75K!
NorthStar Group offers:
● Our very own PROVEN training program that gets you earning FAST
● Advancement opportunities within the company.
● Support staff.
● All sales materials and business cards provided.
● Performance based compensation. Training compensation to get you started.
Do you have the following skills:
● Willingness and personal drive to succeed.
   A dream maker, I can do attitude
● Professional appearance and positive attitude.
● Able to work as part of a team.
● Excellent verbal and written communication skills.
Who are We
NorthStar Group is a professional roofing and insurance restoration company seeking honest, highly self-motivated individuals to assist homeowners with the replacement of storm damaged property.
Our company is fully insured, A+ nationally rated with the Better Business Bureau, and we service all of Kansas City and surrounding areas.
Immediate Openings – Training Begins First Day
101789175
101789175